A Talk on Race, Representation, and Unique Experiences as a Virgin Islander
There's a common theme when we think of Black women in STEM throughout history.
That theme is: courage.
Black women like Dorothy Lavinia Brown, the first female Black surgeon, and Katherine G. Johnson, a NASA mathematician whose contributions helped us get to the moon in 1969, must have been so brave to step into such high impact industries – where barely anyone looked like them.
Things have changed over time, but slightly. Studies from 2019 show that only about 3% of Black women earn STEM degrees and even fewer, about 1.8%, go on to work in these industries.
And so today, it still takes courage for Black women to break into industries that lack representation.
When U.S. Virgin Islands native Shantell Adams first pursued a college education in STEM in 2006, there weren't too many women signing up for physics and math degrees. And there were even fewer Black women pursuing this path.
But Shantell has never been someone to be afraid to stand out in a crowd.
Today, she is a respected data analyst in the financial technology industry. She says it's been an "exhilarating" journey getting here.
Nurturing an Analytical Mind
Shantell recalls that from a young age, she was always very logical, analytical, and curious about the world around her. Born and raised in St. Croix, USVI, she nurtured her love for learning at the Alexander Henderson Elementary, St. Patrick's, and St. Croix Educational Complex Schools.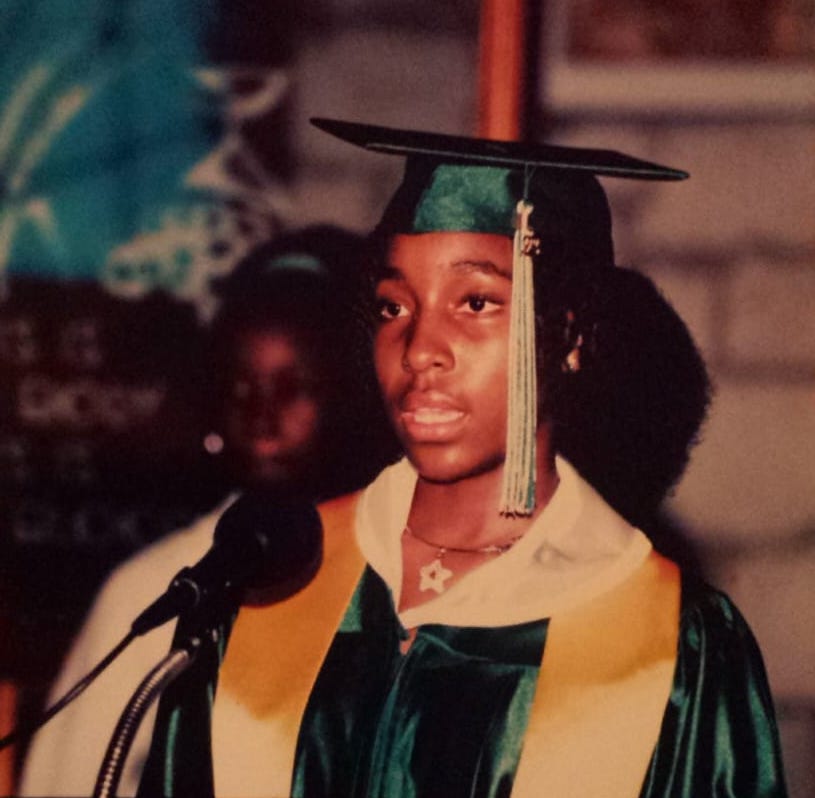 She then went on to study at the University of the Virgin Islands as well as the Adelphi University in New York, gaining bachelor's degrees in both physics and mathematics before earning her master's in mechanical engineering at the University of Pennsylvania.
Navigating Identity in the Academic World
Pursuing an education in STEM at a time when there were few women, and even fewer Black women entering that field, Shantell created a space for herself by leveraging her outgoing personality and openness to new people and cultures.
"It was very clear [that] I was a minority in that space; however, I never looked at that as something that would impede me," she said. "I did not feel the need to see someone specifically like me in my field. I was motivated because I knew that I would become that next person to add to the count."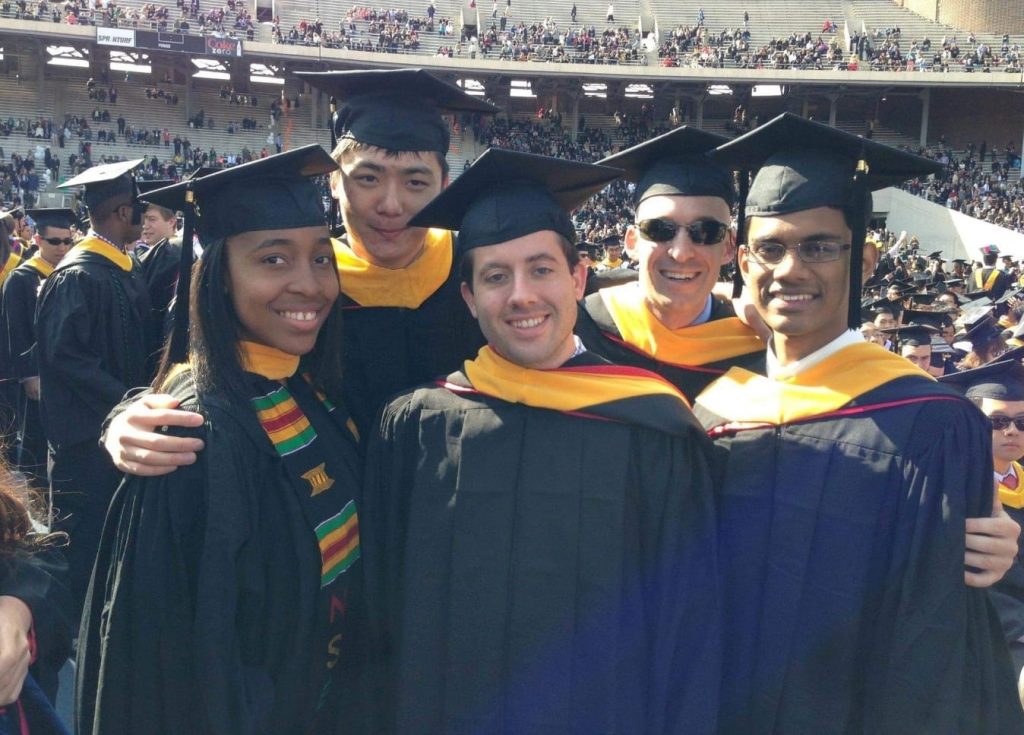 Though there may have been only one or two other Black women in her classes, and even less as she advanced, Shantell's social skills and ability to adapt persevered. She connected with people of all backgrounds and fostered a network of camaraderie and support by joining groups such as the International Students Society, choir, salsa and Spanish clubs during her college experience.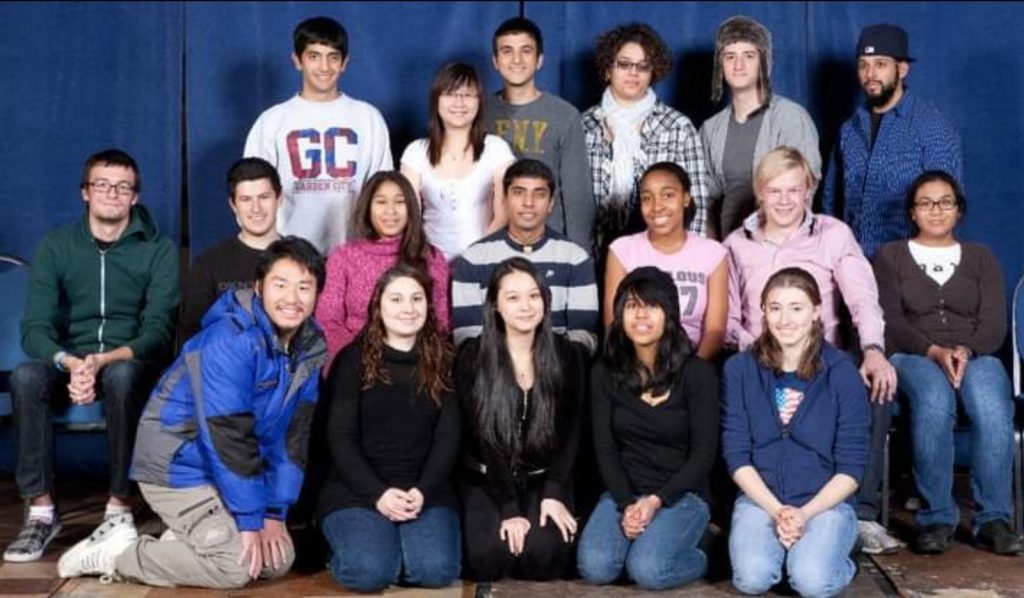 But while Shantell believes that a diverse network is a key element of success, she also believes in the power of staying connected to communities of like-minded and culturally similar individuals.
Staying true to this conviction, she joined the National Society of Black Engineers, the Society of Women Engineers, and several other organizations and cultural groups throughout her academic experience.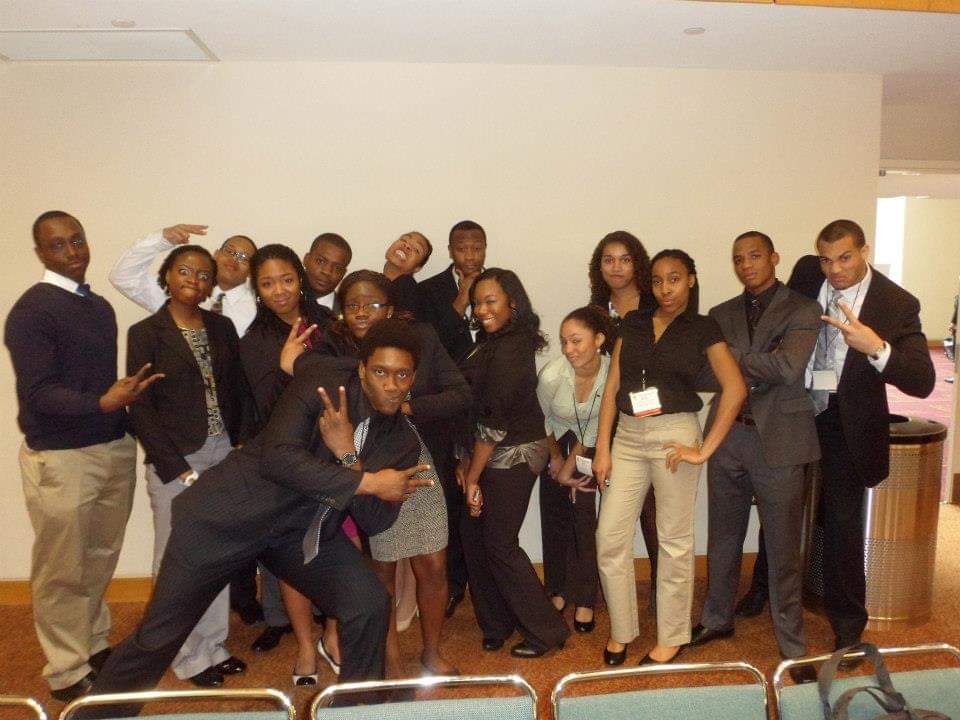 She noted, however, that the intent behind these groups was not "to isolate, but to uplift."
Diversity and Workplace Experience in Fintech
After obtaining her master's degree and returning to St. Croix in 2013, Shantell's heart was set on engineering and joining the renewable energy industry.
She accepted a job with a government agency where she would work on a variety of civil engineering projects before an opportunity at Cane Bay Partners (CBVI) led her to an unexpected career path in financial technology and risk analytics.
Though her entry into the fintech world was not a foreseen path in her life, Shantell made the most of her positions and experience.
"Many engineers have the basis and skillset to thrive in any arena," she said.
And thrive is exactly what she did.
Shantell worked successfully to advance during her tenure at CBVI, rising from Jr. Risk Analytics Specialist to Risk Analytics Manager within two and a half years. Though her main duties focused on working with data, Shantell took on a multitude of roles, spearheading and taking part in big integration projects, and working with other teams within the company to help streamline processes. One of her most notable achievements was her contribution to the development of CBVI's proprietary decision engine, a data analytics tool that clients leverage to identify the most profitable leads and customers.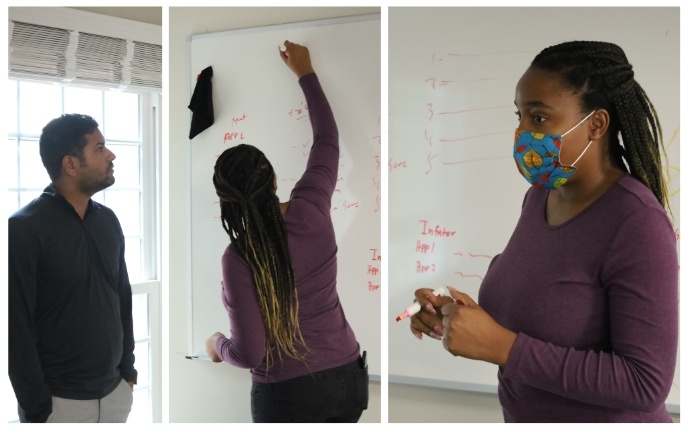 Mercer, a human resources consulting company, released a report in 2022 where the data shows that Blacks only account for about 3 to 4% of leadership roles in corporate America. The report also concludes that there are "significant disparities in promotion probabilities for Black employees" even after accounting for other factors that drive promotion including education, ratings, and type of job performed.
But according to Shantell, she was fortunate to find a space at CBVI that allowed her to succeed as a Black woman. Shantell said that CBVI provided a diverse, fast-paced working environment that allowed her to excel as she grew within her role and gained hands-on experience. She also noted that the size of the company and open work environment aligned with her ideals as an employee who was looking to make an impact.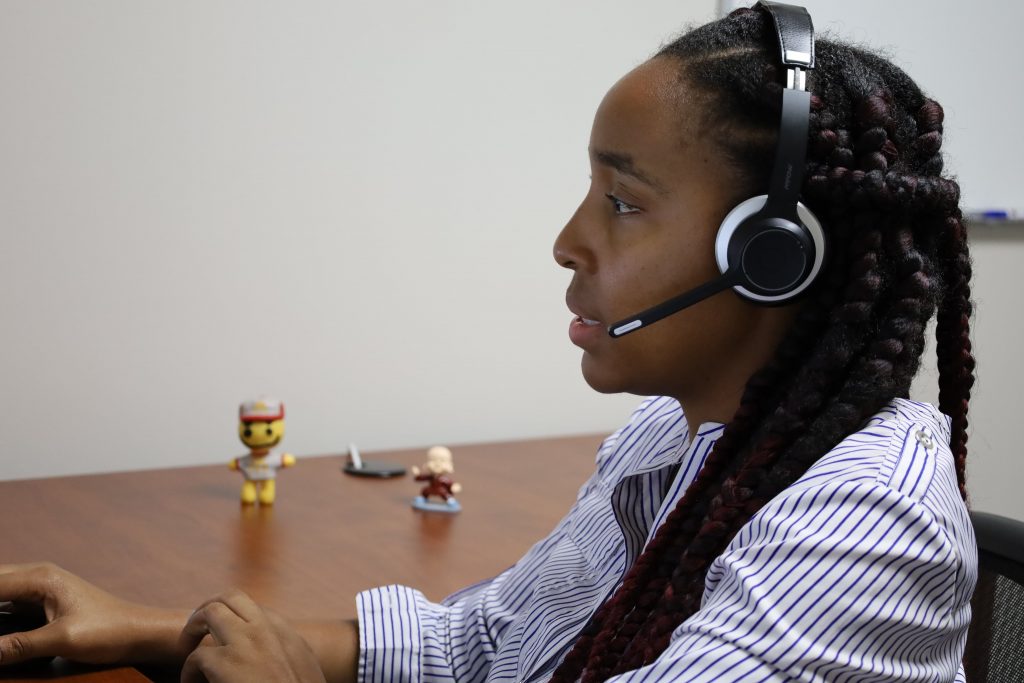 "Cane Bay made the space accessible for all of us to speak freely in our departments. We had very direct contact with our chiefs. With the CEO or even our founders, we [were] able to have a conversation," she said. "Many voices are heard. That's a good thing on their part."
From CBVI, Shantell went on to take on another role in fintech analytics at a company in the mainland. She continues to make great strides as she progresses in her career.
Advice for Black women in STEM and Fintech
Shantell's success at CBVI and beyond not only showcases her tenacity but also emphasizes the potential for young Black women to leverage their skills to succeed in whatever industry they may find themselves.
But while there is potential, it doesn't mean there won't be challenges to overcome. For many Black women, social politics and bias regarding their hair, speech, and presentation can still have an impact on their ability to integrate themselves into a workspace.
One of the keys to success as a Black professional, according to Shantell, is learning when to be intentional about highlighting the business value you bring to an organization and when to highlight your racial identity.
From her standpoint, her identity as a Black woman is just as important as her skills as an engineer and analyst, but she recognizes that there may be times when leading with her talent may be more effective in earning respect and credibility.
"Show forth your skills, then show forth your identity," she said. "Be confident in what you have to offer and don't sell yourself short."
This advice comes while recognizing that her ability to not be distracted by feeling like a minority and keep pushing towards her goals is deeply rooted in the community that nurtured her.
Being from the Virgin Islands, Shantell explains that her experience with racism and bias is different from Black Americans on the mainland.
In a small community where much of the population share similar backgrounds and experiences, huge differences in race and culture tend to be non-factors. So, professionals may find it easier to simply focus on shared goals for meeting business objectives and adding value to their team.
"We don't have that weight of racism against Black people that's affecting us daily, at least in the Virgin Islands or in the Caribbean," she said.
Recognizing that the Black American experience can be very different from the Caribbean experience, Shantell goes back to the importance of finding communities of like-minded and culturally similar individuals. She reflected on her experiences with the National Society of Black Engineers and the Society of Women Engineers. Groups like these can inspire Black women as they're exposed to others from similar backgrounds who are on their way to great achievement.
We've made huge strides in representation as a country, but there is still work to be done.
What does that future look like?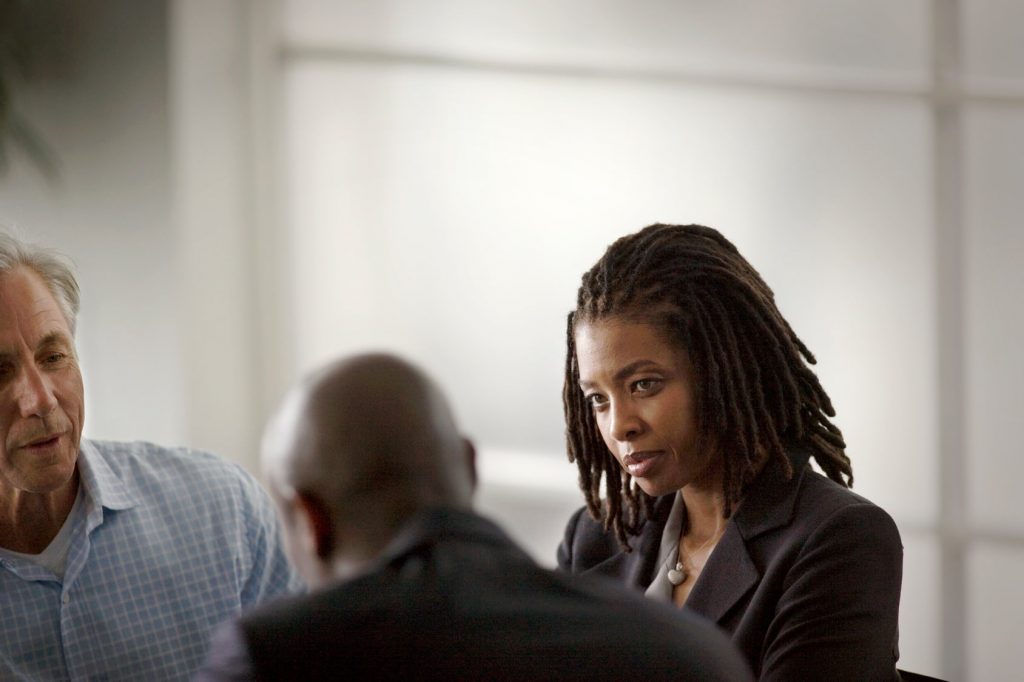 Shantell hopes to see more Black women in executive leadership roles. And maybe someday soon, a Black woman's afro puffs, locs, head wrap, or cultural wear will be secondary to her mind, skills, and the value she brings.